Knyxion
---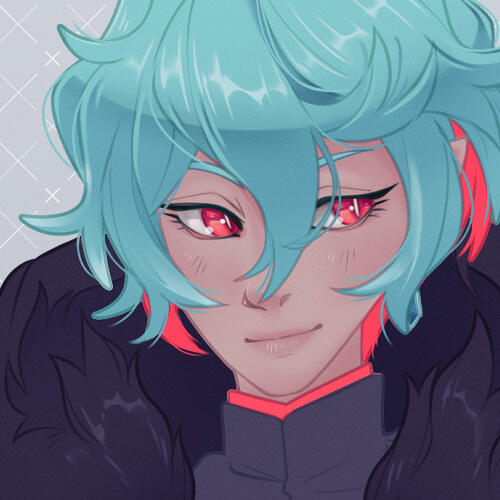 ---
I am Maxwell, a digital artist that works under the pseudonym "Knyxion". My finished art can be found on DeviantArt, Twitter and Instagram. At times I may also post WIPs or sketches on my Ko-Fi, Twitter or InstagramSome other information about me is that I love FFXIV, mythical and fictional creatures/characters, and stories/worlds with interesting lore.On this website I have a variety of commission options to choose from. Feel free to browse through them and if you find one that interests you fill out a Commission Request Form.
---
Commission Info
I may draw tasteful nudes (Human/Humanoid Only).

All prices listed are for Personal Use Only. Commissioned pieces can be used by the commissioner however they like as long as profit isn't made off the piece in anyway (postcards, stickers, pins, etc.).

I reserve the right to refuse an order, if I feel uncomfortable drawing your request.

Payment via Ko-fi (Has Paypal and Stripe as payment options). Link is below.
What I wont do in a commission
I will not draw NSFW art that contains explicit sexual or heavily violent imagery. This includes fetishes and any NSFW of furry characters.

I will not create artwork or characters that are intended to insult or harm any individual or group of people.

I am not comfortable drawing heavy religious imagery or depicting themes and imagery relating to politics.

Fully Mechanical creatures and characters.
Due to the nature of sketches lines maybe messy and not as cleaned up as Outline & Color options.
Outline & Color
$45 for Portrait

$60 for Full Body

+$30 for Shading

Prices are per character
Complexity Charges
+$20 For Winged Characters

+10-50$ on Very detailed markings/clothing.
Background Prices range depending on what is wanted. Price is determined case by case. Simple solid color backgrounds are included. This is usually a solid color or a gradient, or Transparent if asked for.
Character Sheets
Base price $90 (includes 1 full body and 1 head shot)

+$30 Per Additional Head Shot

+$60 Per Additional Full Body
Complexity Charges
+$20 For Winged Characters

+10-50$ on Very detailed markings/clothing.
Price for extra parts, such as items or clothing pieces to show more detail, is determined case by case.